About Me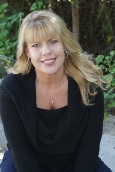 Sherry Villanueva, LMFT
MFC 52798

106 West Lime Avenue, Suite 201
Monrovia, CA 91016
Office: 626.217.2281
Email: sherry@open2wonderment.com

---
A Little About Myself
I am part of a large family. Although a native of California, for the first 6 years of my life I lived in Argentina.  I have an Undergraduate Degree in Education from Point Loma University and a Master's Degree in Psychology, with an emphasis in Marriage and Family Therapy, from Chapman University.  I hold a license to practice Marriage and Family Therapy here in California (MFC 52798). I have a private practice in Monrovia, California.  I am also involved in numerous community mental health projects, one of which is with the Riverside County Department of Mental Health Cultural Competency and Spirituality Planning Committee. As a member I am working with Mental Health and interfaith religious leaders, in a cross-county/regions effort. The goal of this effort is to create and implement a collaborative plan between mental health practitioners and interfaith leaders to work hand in hand in supporting people's mental health and spiritual wellness. I am also involved in local civic efforts to address issues of inequality in our community. 
My years of experience in the Mental Health field have provided opportunity for extensive work with individuals, adolescents, couples, families and the aging adult population suffering from mood disorders (anxiety, depression, trauma related) grief and loss, personality challenges and co-occurring disorders of mental health and substance abuse and dependency.   
My practice is open to those looking to increase their quality of living. Whether it is to change unproductive behaviors, overcoming negative beliefs keeping you from reaching personal goals, relationship conflicts that are preventing you from experiencing meaningful connections with others and increasing effective communication skills, I believe that Therapy can be very beneficial.  My goal is to provide a safe, nurturing, open environment where persons can process freely, without judgment. In turn, they may possibly discover insights and strengths they never knew they had, which just may enhance their current life path or open up a new, more meaningful way of living.
I have many years of life experiences that have added depth and quality to my therapy practice. Together with years of formal training, I work with those who are grieving the seeming loss of hope and meaning in life and who are seeking ways to find or be restored to personal fulfillment.
I am a strength-based therapist providing services to a broad spectrum of culturally and socio-economically diverse populations to include, singles, couples and family units. I am bilingual in Spanish, spiritually sensitive, and consider myself to be an advocate for and understand the issues of marginalized populations.

Sherry Villanueva, LMFT (MFC 52798)
106 West Lime Avenue, Suite 201, Monrovia, CA 91016
Office: 626-217-2281 . Email:
sherry@open2wonderment.com