May you see the world with wonder.
And may you imagine only good things.
(Charlene Costanzo, The Twelve Gifts for Healing)
---
Marriage and Family Therapy: The Basics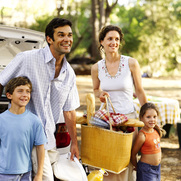 Many people think that marriage and family therapy is only for those times when we are having major issues in life. The truth is, we can all use guidance and a good listening ear, even when things are going right and we are feeling good. Frequent or periodic personal "check-ups" help us stay on our desired path in life.

Moreover, people tend to wait until problems escalate to high levels before they seek guidance and assistance. Problems are best handled when they first surface. The challenge is that most of us think that because the problem hasn't escalated yet, we can manage it without outside help, and sometimes we can. However, many times we don't have the tools to help us manage our problems or face and navigate through difficult crises. Someone once said, "If all I have in my toolbox is a hammer, I will try to solve every problem by hammering things."

We all need more than a hammer in our toolbox. I can help you find and add some new tools to your toolbox. In our time together, you will discover new ways to look at challenges and find that you have within yourself the very answers you are looking for in your life. I will journey with you in finding a new path of self-discovery, empowerment, and wonderment.

Come, let's journey together!

---

Sherry Villanueva, LMFT (MFC 52798)
106 West Lime Avenue, Suite 201, Monrovia, CA 91016
Office: 626-217-2281. Email: sherry@open2wonderment.com